13th Troop Carrier Squadron Reunion

---
As a part of the 13th Troop Carrier Squadron Reunion (aka, the"Thirsty 13th") held in Fort Worth, TX, the C-47s "Southern Cross" and "Sky King", along with the B-25 "Pacific Prowler" flew up to the WWII Frederick Army Air Field in Frederick, OK to meet with another of their members who couldn't make the trip to Fort Worth, Karl Peters. The WWII Airborne Demonstration Team hosted a lunch for the 13th veterans at our headquarters hangar where we base our C-47 "Boogie Baby". We had a great time visiting with the veterans over lunch and showing them around. Here are a few pictures: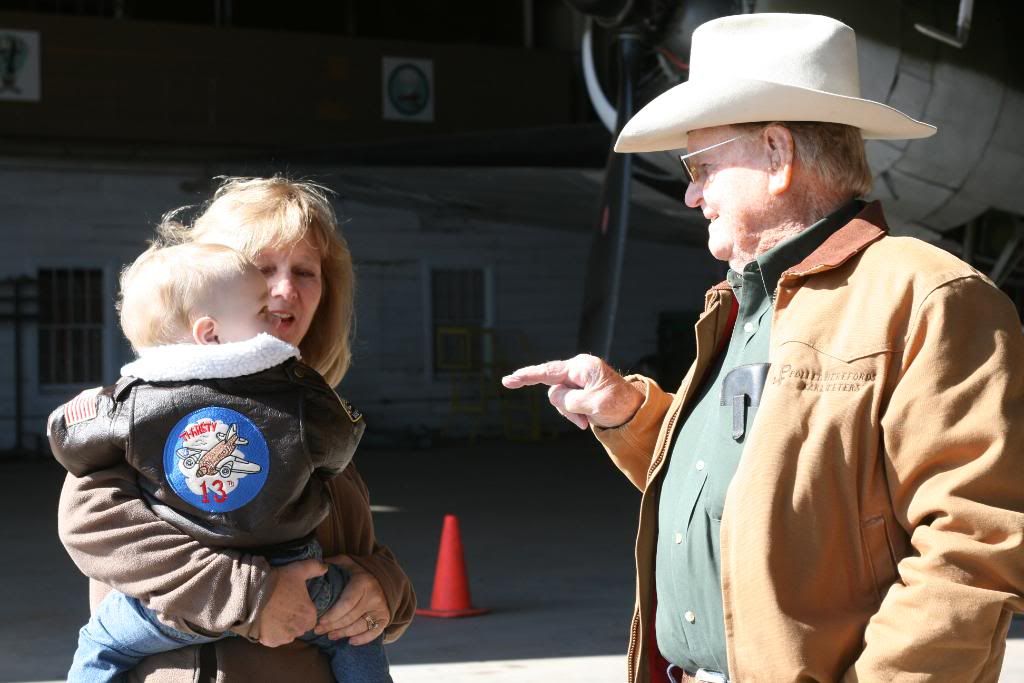 Local veteran Karl Peters at the hangar with family members.
13th veterans with two of the reunion organizers.
The C-47's and the B-25 on the ramp at Frederick.
View of the C-47's on the ramp just outside the WWII ADT HQ Hangar.
Cake featuring the 13th TCS patch that was served at the lunch.